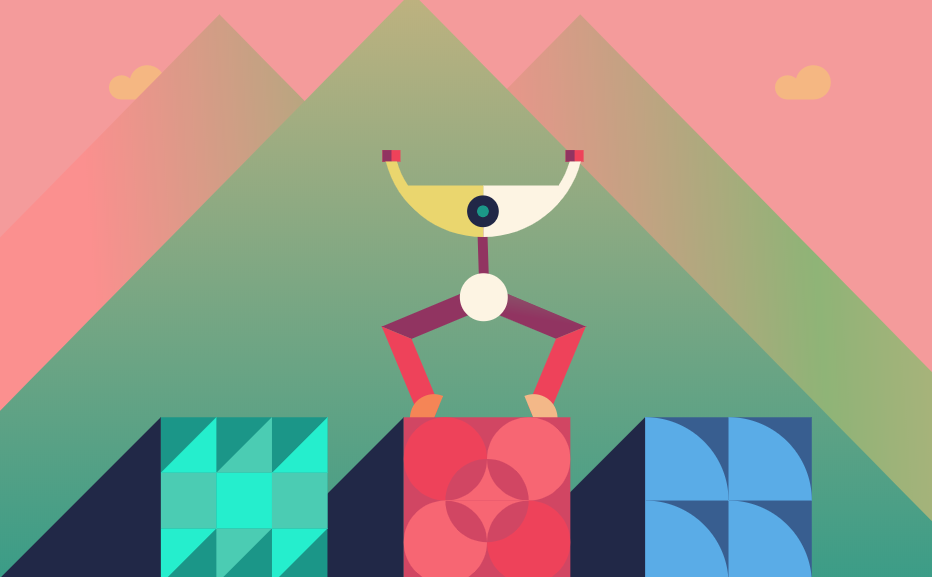 Steve Bailey - 31 October 2017 in Mobile Design,Mobile Marketing
Mobile First Index
Google Readies to Launch a Second Index for Mobiles
Last year Google announced they would be creating an entirely separate index for mobile rankings. Currently just the one Google index serves results for searches across all devices but with the rise of mobile and tablet search and the distinct user experience offered on these devices compared to desktop Google has decided to effectively split their search service in two.
What is the index?
An index is simply the system of algorithms search engine providers use to work out which websites fit the criteria for any given search, presenting the rankings in order of significance. For example, if you were to search 'electric cars' in Google, Google's index looks at the keys words used in the search and will present result pages with the most relevant sites for electric cars.
Google's index has served its search engine on desktop, laptop and mobile devices since its inception, but now Google wants to divide its index between mobile devices (like mobile phones and tablets) and non-mobile devices.
This second index, called the 'Mobile First Index', will function purely for mobile devices and those searches made on them. This means that those websites which are mobile friendly are more likely to be picked up and prioritised by the algorithms of the index than those which are not.
Why are Google doing this?
As with most of Google's services and innovations the Mobile First Index has been created for user experience. Google's aim is to make searching the internet and the results of those searches as accessible as possible for users. By introducing an index which serves only mobile devices Google can spend more resources ranking those websites that work well on mobile devices compared to those that don't.
With the Mobile First Index is also far easier for Google to manage and create specific mobile ranking indicators compared to managing these signals within the original ranking algorithm. With this move by Google it is becoming ever more important for websites to adapt to the mobile world and make sure they can deliver a website that works for Google's mobile index and their users.
---
Test your website at https://search.google.com/test/mobile-friendly
---
Google mobile first indexing, what does it mean for me?
Initially we do not expect the Mobile First Index to have a drastic effect on websites' rankings, especially for those searches with very brand associations. However, if your website is not mobile compatible or does not function well on mobile devices, we would expect it to gradually decline in Google's rankings being replaced by mobile friendly sites for broader, longtail search.
Even websites that do have a mobile version available may be affected by these changes in Google's indexing. Websites that have two separate sites, one for desktop and one for mobile (known as 'm.' sites), may see their Google rankings on mobile devices fall as Google deems this solution as outdated.
Instead Google is prioritising those websites which are responsive to mobile devices and merely shrink to a smaller format rather than directing the user to an entirely separate mobile website. In addition, Google will likely prioritise AMP pages (Accelerated Mobile Pages) on its mobile index.
These pages, typically used by news sources, are designed to be entirely stripped down to their core content without any needless extras attached. This means that the pages will load far more quickly on mobile devices than standard sites, a feature which Google prioritises because of its benefits to customer experience.
It is important to note that this second index will not change a website's desktop rankings, only their mobile rankings, and it is not likely to be essential for websites to deliver top end features such as AMP. However, if you want to make sure that your website's rankings remain high on Google when searched for on a mobile device, it is essential for you to make your mobile friendly and easy to use.
When is this happening?
Since the Mobile First Index's announcement last year it has been expected that the index would be launched sometime late in 2017. Google have already been running trial versions of the mobile index without announcing the results of these trials. It can be assumed the better the results of the trials, the sooner the index will be released, however we are already coming to the end of 2017 and we have not heard about any imminent launch.
According to Google's Gary Illyes, Google wants to test out the index as thoroughly as possible before launch to make sure it suits the needs of its users and website owners. In a statement in June Illyes predicted the index will probably be rolled out early in 2018 yet the creation of a fully functioning, purely mobile second index may not be realised for another five years.
---
---