How to measure SEO effectiveness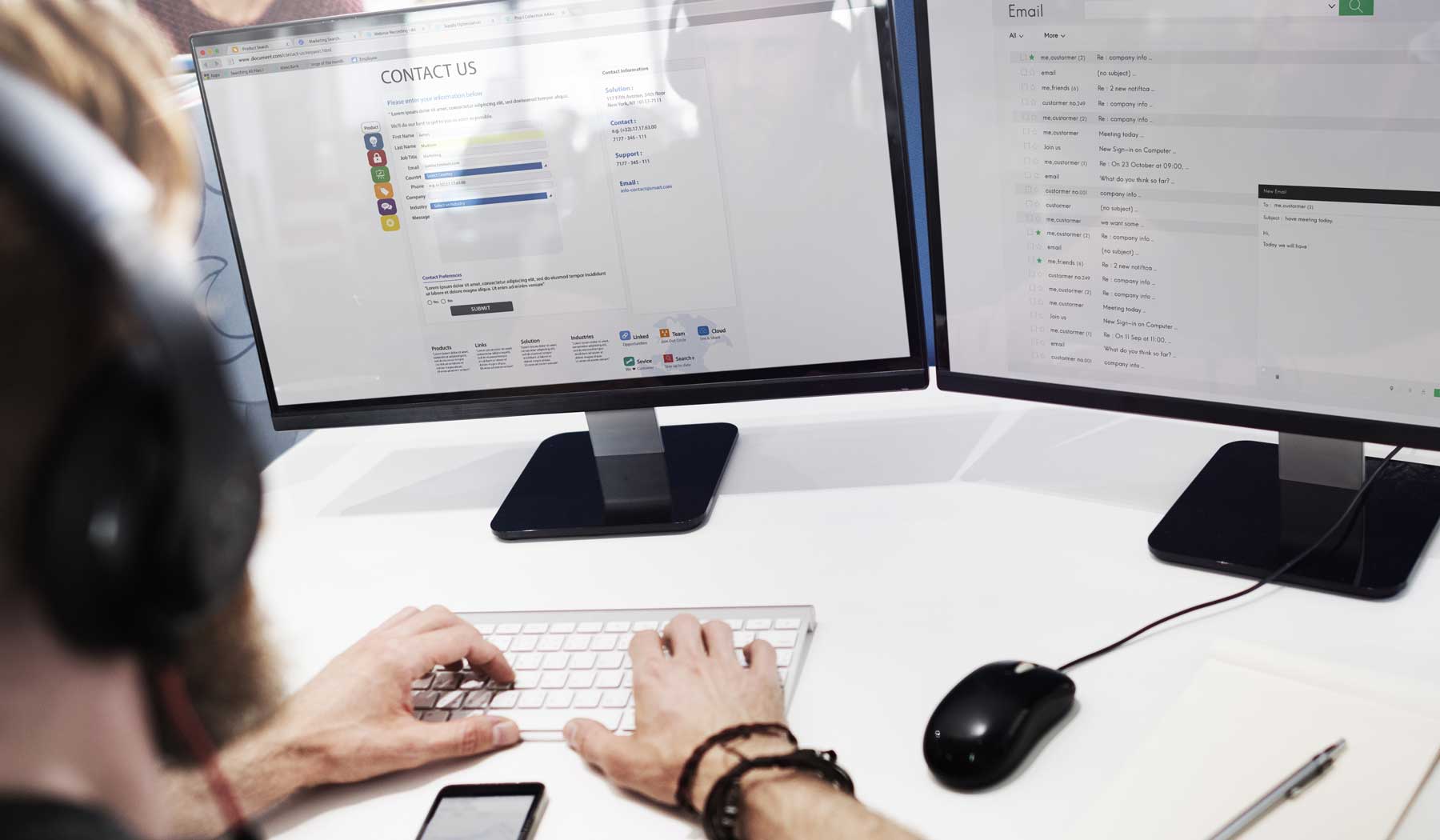 [et_pb_section admin_label="section"][et_pb_row admin_label="row"][et_pb_column type="4_4″][et_pb_text admin_label="Text" background_layout="light" text_orientation="left" use_border_color="off" border_color="#ffffff" border_style="solid"]
SEO KPIs
Aligning SEO strategy properly with business goals sets the scene for an amazing SEO campaign. Establishing and setting your SEO key performance indicators (KPIs) is a vital part of the process; that you keep focused on a daily, weekly & monthly basis.
Accessing meaningful data for your SEO KPIs needs careful thought and an appreciation of the various free & paid tools that exist within the industry.
There are 3 key performance indicators (KPIs) of search engine optimisation:
Rankings
Organic traffic (page views)
Sales or enquiries derived from organic traffic
How can I measure rankings?
Rank checking keywords is a very important but sometimes misunderstood area of SEO reporting. In many industries, companies understand the potential commercial value of a single keyword – it's even possible to associate a monetary value at this level. The argument against focusing on low volumes of keywords is that this is too simplistic an approach for the following reasons:
SEO activity can no longer over manipulate specific keywords.
The long tail concept. 15% of daily Google searches have never been seen before by the search engine giant.
Aspects like Geographical variation, real time Panda algorithms and personalised results create a lot of fluctuation – meaning sustaining specific keyword rankings is difficult.
Manual checks
Rankings can be manually checked with some level of accuracy directly via your internet browser using the Chrome 'Incognito' window, Firefox 'Private Window' or Safari 'Private Browsing'.
This prevents a record of what you visited and download from being captured and therefore reduces the amount of fluctuation in the results that is down to personalizing the results for you. This is useful for 'spot checks' and also if you are a beginner in terms of SEO reporting.
| | | |
| --- | --- | --- |
| | | |
| Chrome 'Incognito' window | Firefox 'New Private Window' | Safari 'Private Browsing' |
| | | |
Google Search Console
Previously branded Google Webmaster Tools, Google Search Console provides free of charge average rank positions within the 'Search Analytics' area of their technical SEO tool.
Sign up here: https://www.google.com/webmasters/tools
The two popular methods of getting Google Search Console live would be via Google Analytics (as long as you have the latest version of their code on your website) or via the Google verification tag that you place on your homepage with some basic developer knowledge. The options are shown below and are quite straightforward:
Once set up, ranking data can be found within 'Search Traffic' > 'Search Analytics', initially showing search queries that have generated clicks through to your website in the last 28 days.
Click 'filters' beneath 'Queries' and segment ranking data by query contains/does not contain <target keyword>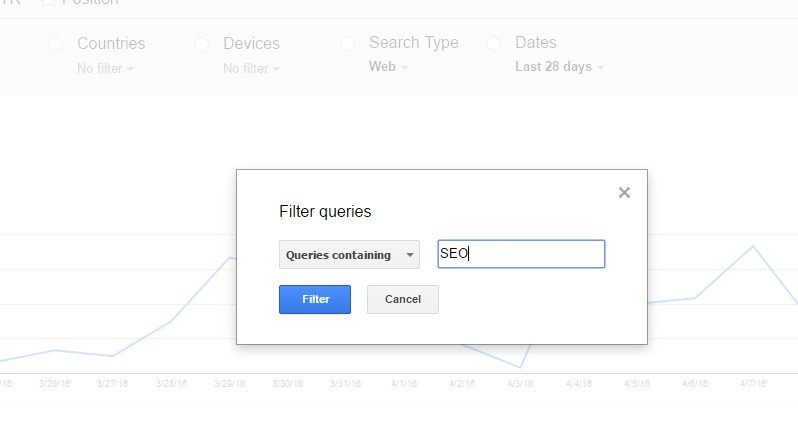 This now opens up a significant amount of usable, useful SEO data for you to quickly reference progress in relation to specific terms. You can also do 7 / 28 day comparisons:

Google Search Console is useful as a wider resource of technical SEO management. At the dashboard level you can then see important information in relation to:
Search Appearance. Your website appearance in search engine results pages (SERPs).
Search Traffic. Overall visibility by search term / page using search analytics and backlink measurement via 'Links To Your Site'.
Google Index. Within this section you can render and submit new web pages via Google Search Console – a very useful feature.
Crawl. Are pages in the index and are there any pages creating errors?
Maintaining successful SEO performance is an important competency and this involves regular (perhaps fortnightly or monthly) monitoring of statistics within these four areas.
From the 'centre' view, you can ensure that critical (or non-critical) notifications are emailed to you by following these steps:
– Go to: https://www.google.com/webmasters/tools/home
– Click on the cog > preferences
– Select all issues and enable email notifications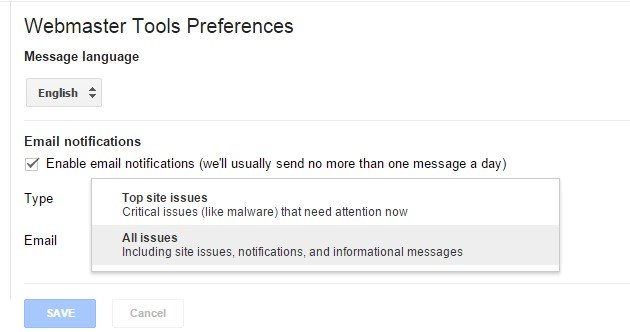 Bing Webmaster tools
Bing.com has managed to claw back a minor amount of market share in the UK but with any inbound marketing there is potential value in any highly relevant visits. To manage the same elements of visibility, pages crawled and indexation progress/issues is simple enough. To create your website profile, follow the steps at: www.bing.com/toolbox/webmaster. Here are some actions for you to carry out:
An XML sitemap can help with indexation, particularly with new sites. One benefit is that you can measure how much of your site has been indexed in relation to the total number of pages within your sitemap. Search for XML sitemap generators (there are many free ones) or ask your developer to make one – not a particularly difficult task. Submit your XML sitemap by going to 'Configure My Site' > 'Sitemap'.
Check out 'SEO reports' in 'Reports & Data' and 'SEO Analyser' within 'Diagnostics & Tools' for page level recommendations. As ever, actionable SEO tasks are great.
Ranking software
2 recommendations for ranking software:
Moz.com (paid – trial available). Weekly rank tracking – can be split by mobile & desktop as well as specifying a town/city location. You can integrate Google Analytics and your social media tools into the profile. API available.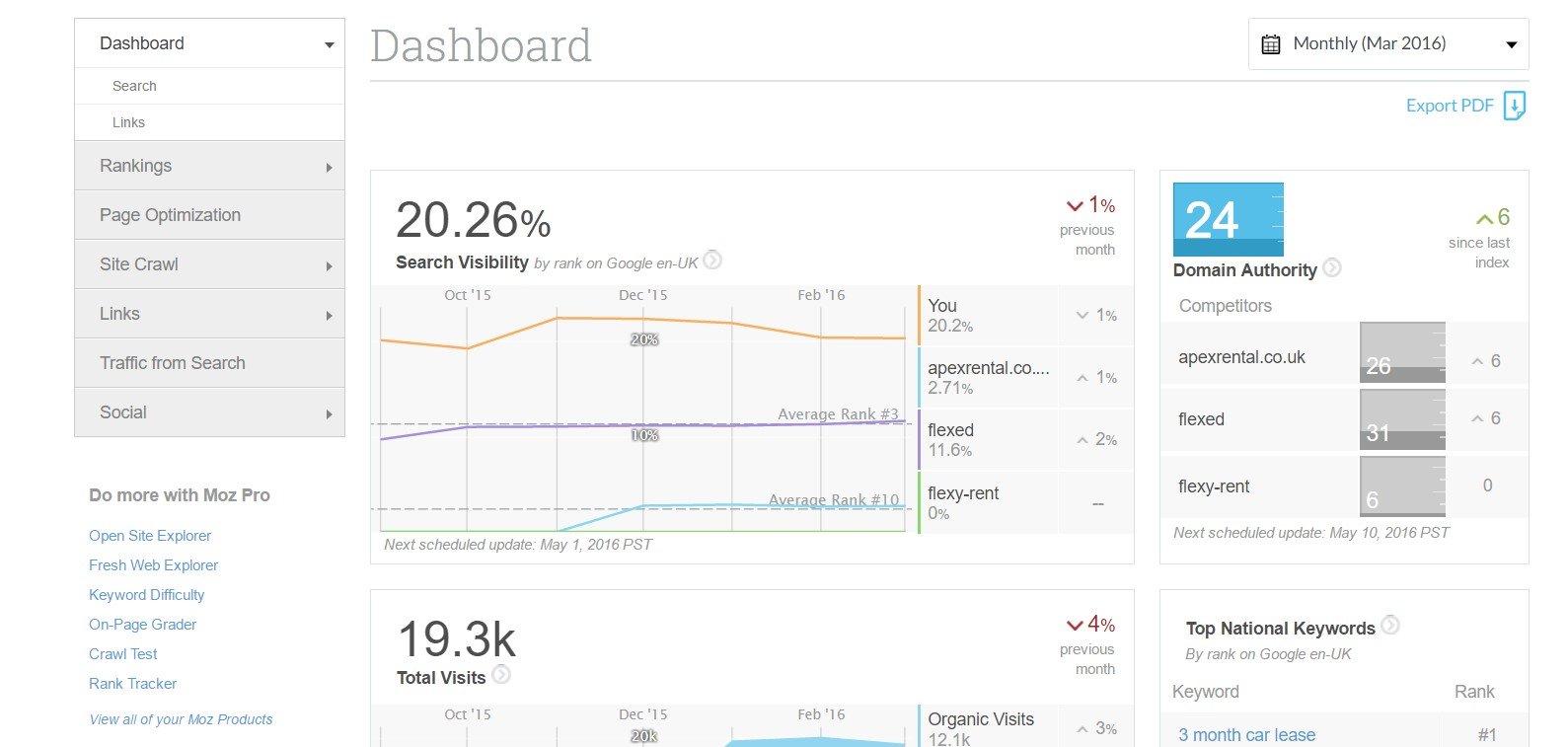 AWRcloud.com (paid – trial available) Daily / weekly / monthly rank tracking. Group keywords together, set locations, mobile vs desktop and use for keyword research. API available.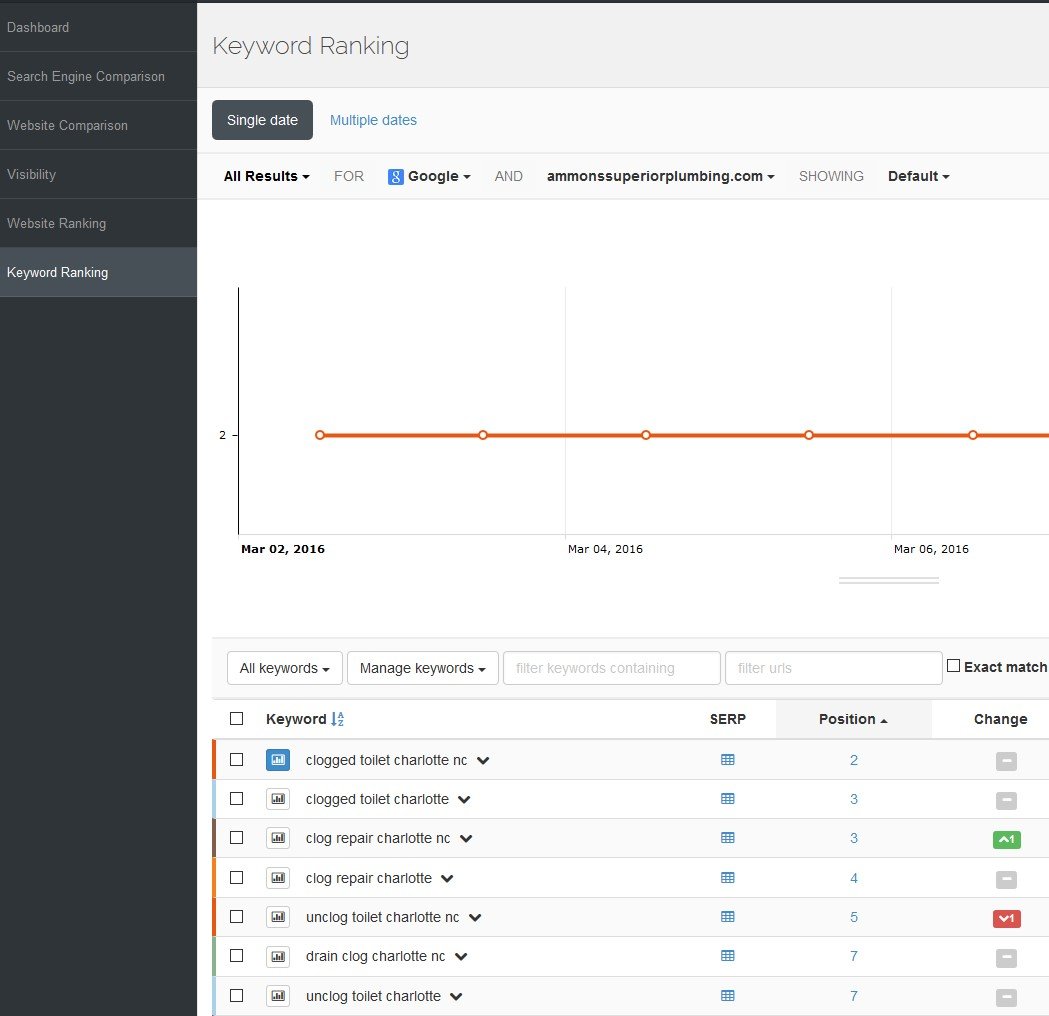 Both of these tools are powerful and move you on in the area of SEO reporting to understand how your website is performing. As you rank check more keywords – your monthly subscription will increase. Part of the benefit of rank checking thousands of keywords is that you'll understand any shifts in positions better and not miss anything that could be going right or wrong.
How do I measure organic traffic (page views)?
What you will need
Google Analytics (or another web metrics monitoring tool – but Google Analytics is free!), Google Search Console and the Google Chrome browser.
Google Analytics – top line tracking
Once you have installed Google Analytics on your site (how to do this: http://bit.ly/1wjvks1) you can drill down by acquisition > All Traffic > channels > organic search to see session / user data in relation to natural search engine results.
New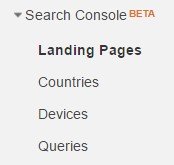 Google Analytics has a new BETA view of Google Search Console where you can pair up search queries with your conversion data. Great to see Google doing this after the whole 'not provided' debarcle which most definitely did not kill SEO as we know it.
By navigating into Landing Pages, Countries, Devices or Queries you can then slice and dice your behavioural data against organic trends. Not quite where we were with SEO data but a decent improvement.
Organic Landing Page data cross fertilized with revenue based conversion data

Search queries data that can be segmented by behavioural data

How do I measure organic sales?
By integrating ecommerce tracking into Google Analytics you can see any revenue driven from online sales and segment by the traffic source (direct entry, email, PPC, organic). Developer notes are available on the Google Analytics Developer support website or within content management systems like Woocommerce for WordPress there are plugins available to reduce development costs.
Navigate to 'Acquisition' > 'All Traffic' > 'Channels' and the transactional data shows against 'organic search' to show you the financial value of your SEO traffic and for other traffic sources:

So in a nutshell – measuring SEO is easy…certainly easier than the process of building and executing an SEO strategy!
[/et_pb_text][et_pb_team_member admin_label="Person" name="Duncan Colman" position="Digital Strategist" image_url="https://spike.digital/wp-content/uploads/2016/06/duncan-colman-digital-strategist.png" animation="off" background_layout="light" twitter_url="www.twitter.com/duncancolman" linkedin_url="https://www.linkedin.com/in/duncancolman" use_border_color="off" border_color="#ffffff" border_style="solid" google_url="https://plus.google.com/u/0/+DuncanColman"]
Duncan is a Digital Strategist at Spike Digital working in the team for 5 years covering PPC, SEO and CRO activities.
[/et_pb_team_member][/et_pb_column][/et_pb_row][/et_pb_section]