Webinar recap: SEO Strategy Done Right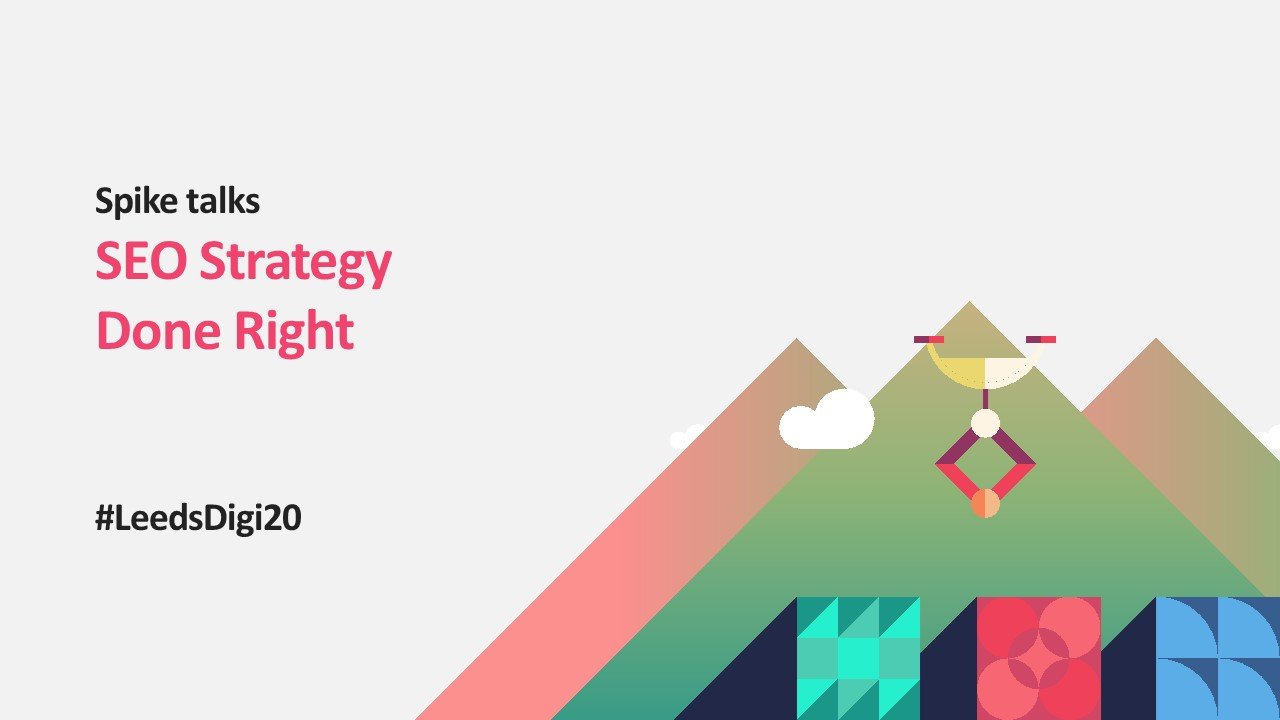 This week we held our first webinar as part of Leeds Digital Festival, and we have been really pleased about how well it has been received in the SEO community. From the comments we have received so far it appears to have added a lot of value to those that attended which is great to hear.
We had always planned to host an event but changing to a webinar obviously wasn't in the original plan. That being said, it did mean it opened it up to considerably more people, with many now working from home, and some in the industry furloughed… I hope we at least got to help you pass another hour and maybe you learnt something!
A 186 attended the session which covered 3 presentations on:
For those that didn't get to tune in we have put the presentations onto side share and the each of the recording session is available below.
---
Webinar recording: SEO in 2020: How to beat Google's Ad engine
Duncan Colman
---
Webinar recording: Advanced Google Analytics for SEO and Beyond
Patrick Curran
---
Webinar recording: Using Natural Language Processing to support E.A.T
Steve Bailey
The feedback has been fantastic and there certainly seems to be an appetite for us to do more of these… in particular on the Natural Language Processing element which seems to be popular! So watch this space.
I'll try and improve my hosting skills and webinar based jokes in the meantime… but please don't let that put you off, the rest of the content will definitely be worth it. 😊
Thanks for all your support and comments everyone – we're really glad you enjoyed it.
Subscribe to our newsletter!
[newsletter_form type="minimal" lists="undefined" button_color="undefined"]