Using A Cross-Channel Audience Based Strategy to Increase Your Clients ROI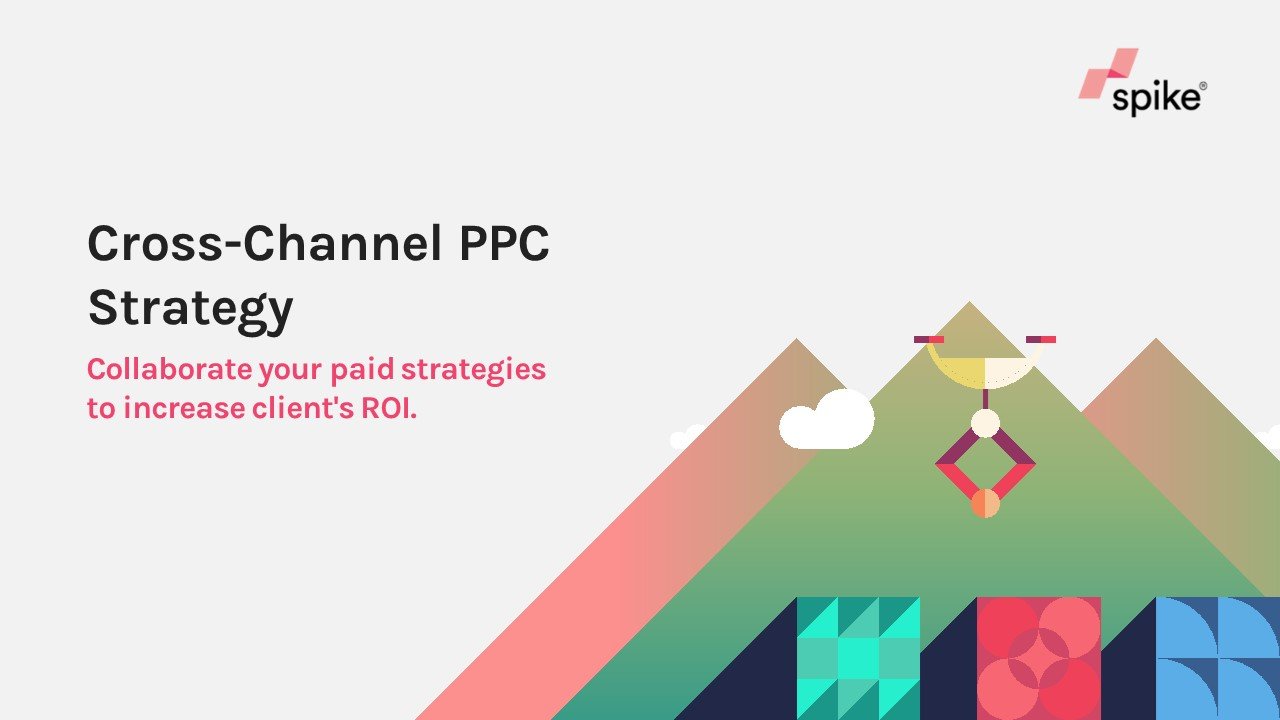 We are all on a quest to maximise our client's ROI, this could be through an amazing PPC campaign or having an effective Social strategy. With digital marketing becoming such a competitive marketplace this is no longer enough, we need to ditch working on platforms in silo and embrace a cross-channel strategy which will change the way you target customers.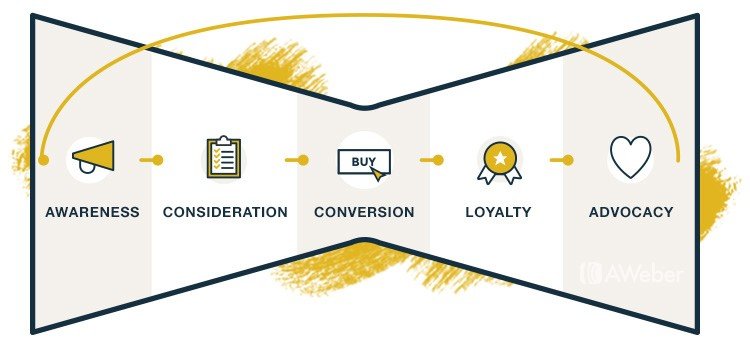 The ultimate goal is to influence the consumer at every stage of the marketing funnel, by using this cross-channel approach you are able to push your ads all the way from awareness to the end conversion. Using Facebook & Google Ads you have tools available to you to reach a consumer at every stage of the funnel but using them together increases your efficiencies and most probably your ROI.
How do I hear you ask? Well using both Facebook & Google have their limitations and weakness, using both together and working collaboratively, you can limit any potential wastage from account spend. For example, Facebook has some awesome targeting options based on how people interact on their Facebook page, whereas Google's targeting is limited due to the fact people might not accept cookies or not have a Gmail account. If you could use Facebook's targeting on Google your campaigns would be unstoppable. I am here to tell you can do that!
How to share data between platforms?
Audiences, audiences, audiences. You have probably read hundreds of blogs which tell you how important building audience lists are, and I am not here to tell you any different. If you can categorise all your customers and compare the similarities between the higher converting consumers and those that are less likely, then you surely want to target those people who are more likely to convert.
So here is how you do it, firstly, you want to create a Facebook/Instagram campaign based on awareness. Getting your brand in the face of people and seeing how they respond to your ads. A good example to use in this case might be a luxury product, you know that your consumers are likely to be wealthy people. You can target the 'Household Income' demographic in Google Ads however I guarantee more than half of the traffic would fall into the 'Unknown' category, meaning you miss out on a lot of potential sales.
In Facebook, you can select targeting such as 'Top 3-5% of Wealthiest Postcodes' or you can quite literally filter out the people who have a specific job title, such as 'Lawyer', 'Solicitor' and 'CEO'. This opens you up to a lot more people which you could not have reached if you were just filtering out consumer demographics in Google Ads.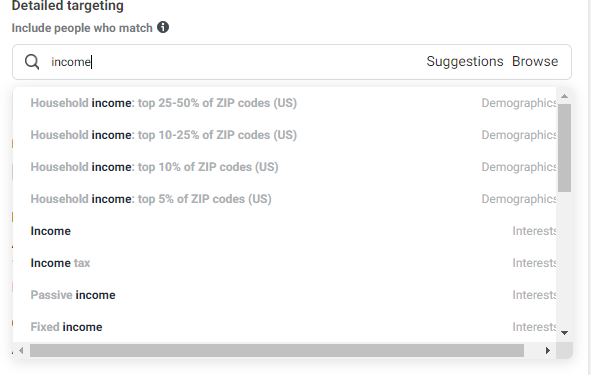 Now this targeting will not be perfect, it is likely that someone's profile might be made up or they do not actually fit into the 'High Net Worth' targeting. This is where Google Analytics comes in, those that do not fall into your targeting category are likely not to interact with your ad, and if they do, they will usually bounce straight off the page. To create a quality list of potential customers you will need to create an audience list of those who have interacted with your ad directly from Facebook, these can also be filtered down based on how long they have spent on your website, meaning you should now have a decent list of people who fall into your ideal customer category and have been exposed to the brand.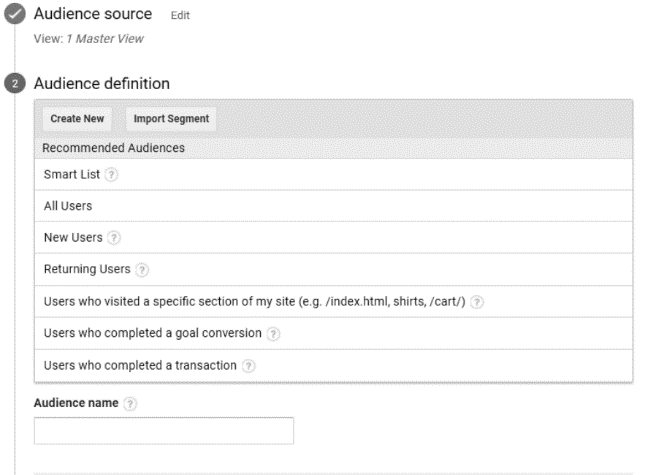 The next step is then to link this audience list in Google Ads, this is super simple to do as they are both Google products. Once you have your audiences set up in Google Ads you can then target these specific customers as they enter the consideration stage of the marketing funnel. You can do this by either only targeting this audience list, which is great if you have a larger audience, or setting as an 'Observation' which means that if a customer from your list uses a relevant search term, Google will 'Bid Up' in order to make sure you appear top as they know they are more likely to covert. Once you have connected Google Analytics as an audience source, your lists will now appear in the account.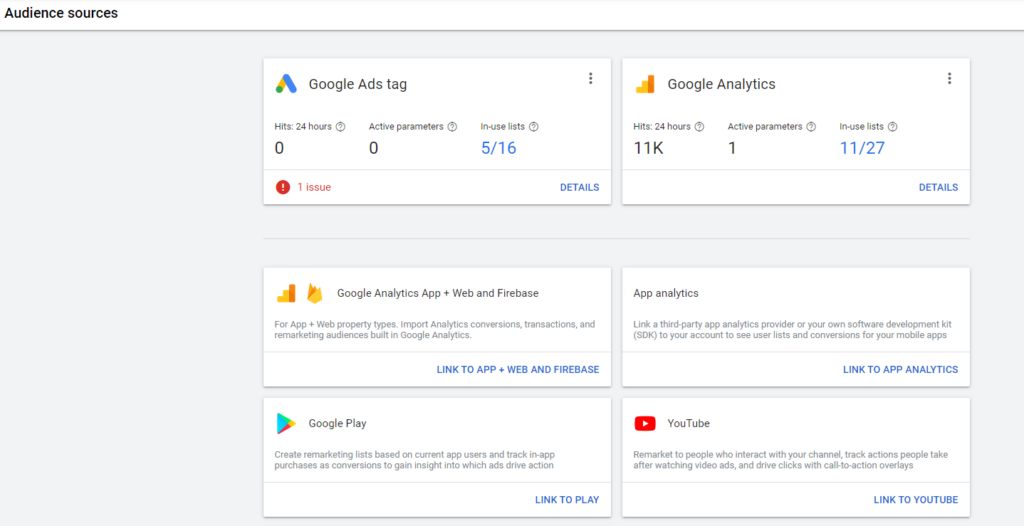 Like most relationships, this is a two-way thing, Facebook is not the only one doing all the hard work. You can use all your historic data in Google Ads to help you select your targeting for Facebook. Getting a clear picture of who your customers are is really important, and there isn't a better way to do it than to look at the types of people who have previously converted. Once you have your ideal customer nailed, now you can tailor your Facebook targeting to the users who are more likely to covert!
Now go and try it
There you have it, this is a great way you can ensure your targeting is a tight as possible and by using both platforms you are ensuring you are reaching potential customers at every stage of the marketing funnel, right through to the conversion point. As a bonus, when I have used this approach, I have also seen an uplift in people converting through the Facebook ad as well as on Google Ads, or even going direct to the website and converting once they have interacted with the Social ad.
By using this technique, you are hopefully reaching the consumers who are much more likely to convert which will increase your campaign performance, but not only that it will also reduce your wastage from targeting the wrong people.