Spike Surpass 3.2 Million Steps Raising £1500 for Leeds North and West Foodbank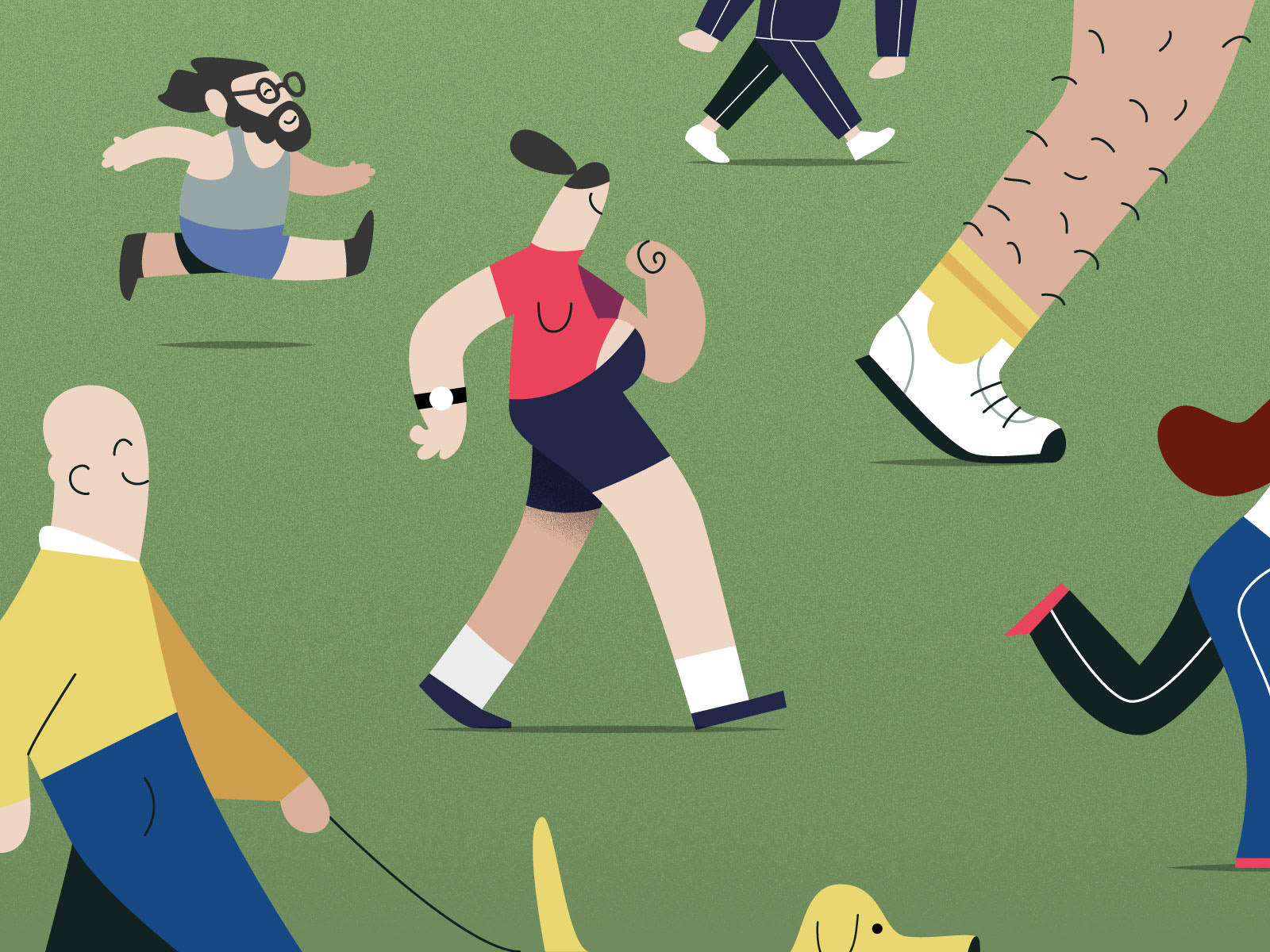 We are thrilled to announce we have surpassed our step challenge target of 2.5 million steps, with the full team racking up 3,299,129 mil steps!

Come rain or shine, the team pulled together and motivated one another to continue putting in the strides for a really important cause.

This now means we have successfully raised funds for Leeds North and West Foodbank and will be donating £1500 towards their efforts this Christmas, an achievement we are all extremely proud of.

2020 has been a tough year for many businesses and people alike and it's refreshing to be able to bring some positivity to a local charity in Leeds who work hard to support those who are less fortunate or going through difficult times.
Due to the Corona virus pandemic their team have been working hard to deliver their emergency food support directly to people's homes.
The step challenge event (walk 2.5 mil steps in 30 days) initially arose as an idea to keep employees' minds strong and motivated throughout the lockdown period, and we wanted to give something back to the community.
The project started back on Monday 16th November (lasting 30 days), and tested each member of the teams ability to get out each day and get the steps in for a good cause.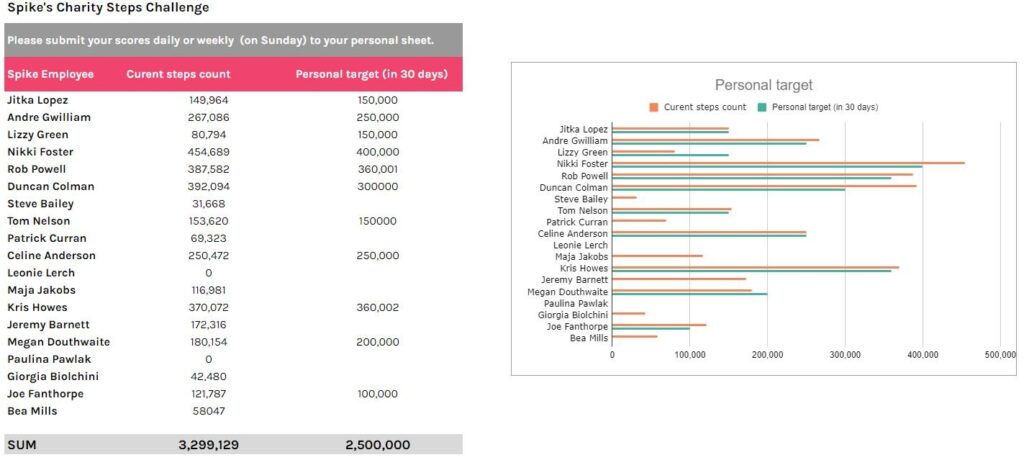 We are pleased to be donating £1,500 to Leeds North and West Foodbank.
Leeds North and West foodbank is a project founded by local churches and community groups. They work towards stopping hunger in the local area. Leeds North and West Founded was initially founded in Moortown in 2013 and since this time, they now have 9 foodbank centres across North and West Leeds. 11 sessions a week are run, to support people in their local area.
Tricia Ryder, Distribution centre manager for Leeds North and West foodbank commented:
"Thank you very much to Leeds Digital agency Spike for donating £1500 and for the brilliant steps tally! Your support is greatly valued and we know this donation will help those who need it the most."
Jitka Lopez, Marketing Strategy Manager at Spike added:
"We knew the team would work hard to surpass the step target and we want to thank everyone in the team for their efforts, and for just enjoying being outdoors, staying motivated and knowing our efforts would benefit our minds and Leeds North & West Foodbank.
If you fancy also donating you can do so via this link here: https://leedsnorthandwest.foodbank.org.uk/give-help/donate-money/