SEO Training
Upskill your team. Improve your SEO processes.
Deliver commercial results.
Scale Your Organic Search.
Our in-house SEO training services will improve your organic search engine rank performance and fuel your growth.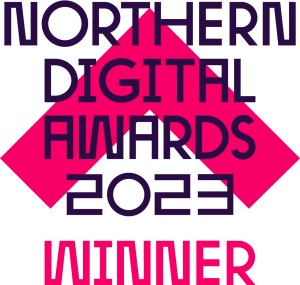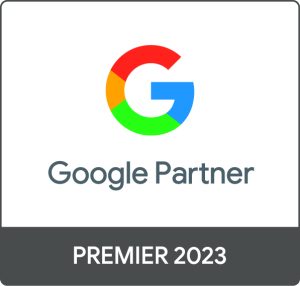 "Spike's expertise, combined with a fantastic collaborative approach, have been a real pleasure to work with. I can highly recommend their skills in all aspects of digital marketing, PR, Paid media and SEO."
Whether you're looking to understand the fundamentals of search engines to develop your own inhouse SEO plans, set SEO KPIs, create content strategies with SEO progress in mind, discover link-building tactics that increase site authority or simply establish reliable internal SEO processes, then look no further than Spike.
Our experienced team covers every aspect of SEO, from common areas such as keyword research to enterprise level global SEO strategies. We also work on all major content platforms and offer a bespoke organic search that helps you meet and exceed your marketing goals.
Bespoke Training Services
Content Marketing Strategies
Understanding Google's content direction, what it values and how you can leverage your expertise to excel in search results. With a greater understanding of what Google values your team will know what to avoid and where to focus their efforts.
Content Optimisation
Our bespoke training starts with investigating your sector, providing data driven optimisation techniques that work in your competitive market place. From product pages and services to articles, we can train internal teams to maximise the potential of your content.
Technical SEO
Keep your development teams up to date with the latest changes in search engine algorithms. SEO is a fast paced and ever changing world which demands close attention. We can skill up your internal team to understand new SEO principles and provide insights into resolving technical SEO issues.
KPIs & Reporting
Targets, goal setting and reporting – understand what is important and how to get the data you need. The best SEO strategies start with solid objectives, valuable keyword research and impactful metrics. Our training can improve your reporting, help you to set clear targets and avoid common mistakes.
What are the benefits of in-house SEO training?
When you invest in SEO training, you're also investing in the future of your business and its staff members. For example, when you build your own SEO processes, you'll not only improve your marketing and content ROI, but you'll also:
Improve the professional development of your team

Generate added brand value

Improve your project processes

Boost your margins
On top of this, you'll also save money on agency fees and empower your staff to drive traffic and results for your brand. By creating processes that stand the test of time, you can continue to add value for years to come.
Why choose Spike as your SEO training provider?
Our experts are the best in the business. Our motto "do good things" means we're not interested in ticking boxes or going through the motions. Instead, we actively invest in your growth and empower your team to succeed. Plus, we always promise to "tell it straight".
Thanks to decades of experience, we have the knowledge required to deliver quality, detailed training sessions. Before we begin, we will work closely with your team to establish where time and resources will be best spent. We will then develop a bespoke plan that perfectly meets the goals of your business.
Our in-house training sessions also continue long after your team puts their pens down. We provide follow-up sessions, develop learning goals and even offer ongoing consultancy. We pride ourselves on delivering lasting value, so you'll experience benefits long after our session has ended.
Who is our in-house SEO training for?
SEO plays a part in virtually every role in digital marketing. For this reason, we deliver in-house SEO training that provides tangible benefits for senior stakeholders, digital marketing execs, journalists, brand managers and everyone in between.
Whatever your team needs, we can design tailored and bespoke sessions that meet their requirements.
Speak to our SEO training experts today
We always aim to maximise the potential of our clients and form partnerships that last. For this reason, we build close working relationships with all our clients, understanding their commercial goals. We embark on proper partnerships, for the long term.
Interested in developing a serious inhouse skill set in SEO? Contact Spike today to discover more about our bespoke in-house training sessions. We'd love to help your team realise their untapped potential.
Leeds
Marshall Court,
Marshall Street,
Leeds LS11 9YP