Leeds United Kit Search Trends Surpass Rivals Manchester United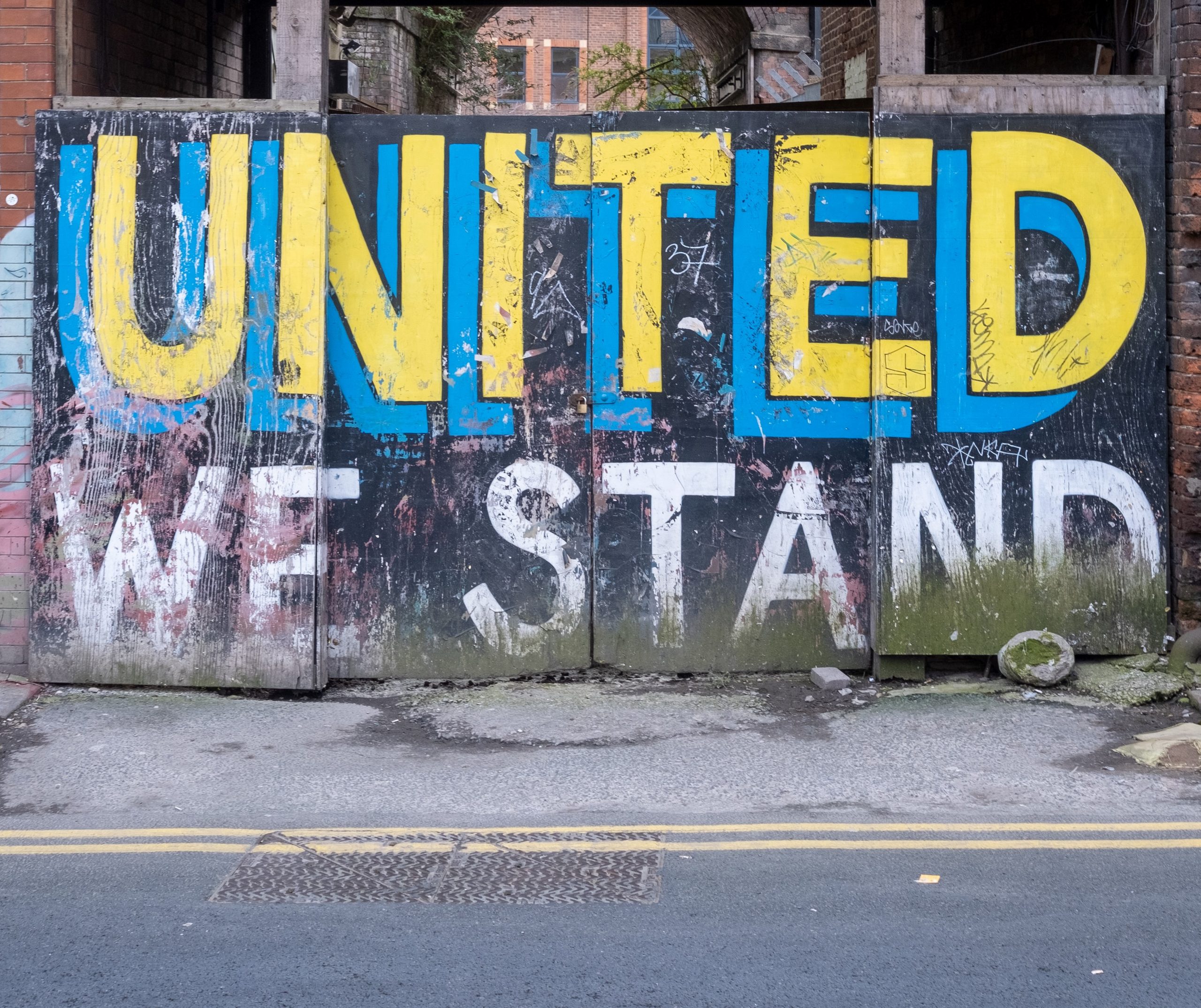 Whilst not everyone is a Leeds United fan, new search trends from Google have revealed the huge demand for the new Adidas branded Leeds United home kit.
We wanted to find out just how popular the peacocks home kit would be, so decided to look back (in sadness) to the 2003-2004 season, when Leeds United were relegated from the Premier League and see how search trends for the kit compared.
Here's what we discovered…
A 53% increase in searches for "Leeds United Kit" – higher than at any point since 2004
Of course driven by promotion to the Premier League, Leeds kit sales have hit an all time high making 300,000 in a matter of days since the release, a figure which is now expected to be much higher.
Reviewing the trend since the 2003-2004 season when Leeds United were previously relegated from the Premier League, the search data reveals there has been more than double the interest in the term "Leeds United Kit" in August this year than any other month since 2004.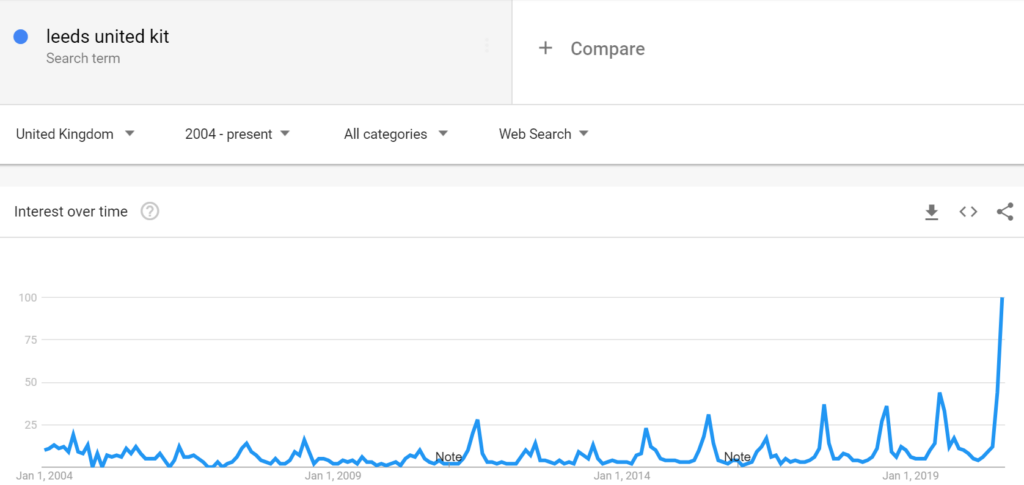 As the graph shows above, there were several spikes over the years, reflective of the usual start of season kit promotion shenanigans but take a look at August…

This was that popular that searches for "Leeds United Kit" overtook "Manchester United Kit" in August alone, something the fans will be very pleased about.

See below graph which details this: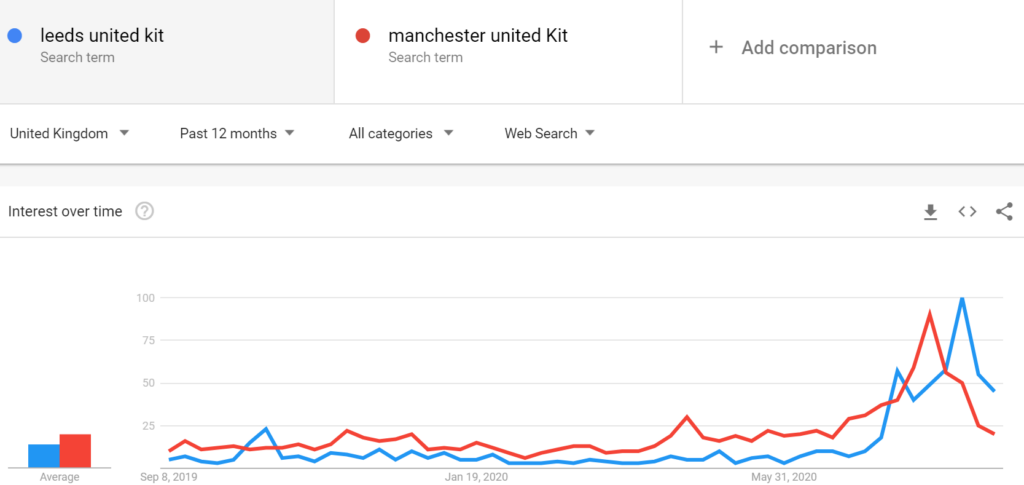 Our Director of Spike Duncan Colman added:

"To surpass searches for a global brand like Manchester United is huge and reflects the demand shown from Leeds United supporters across the web."
Crazy levels of search volume there aye? Whether you are a Leeds supporter or not, you have to think they are back for the long haul!
If you are interested in looking into search trends within your industry or just want to chat about the overall performance of your website, why not drop us an email?